Belief makes man into man; indeed it makes man into a king. Since this is so man's basic duty is belief and supplication. Unbelief makes man into an extremely impotent beast.
Out of thousands of proofs of this matter the differences in the ways animals and man come into the world are a clear indication and decisive proof. Yes these differences show that humanity becomes humanity through belief. For when animals come into the world they come complete in all points in accordance with their abilities as though having been perfected in another world; that is they are sent. They learn all the conditions of their lives their relationships with the universe and the laws of life in either two hours or two days or two months and become proficient in them. Animals like sparrows and bees acquire in twenty days the power to survive and proficiency in their actions that man only acquires in twenty years; that is they are inspired with them. This means that the animals' fundamental duty is not to be perfected through learning and progress by acquiring knowledge nor to seek help and offer supplications through displaying their impotence but in accordance with their abilities to work and act. Their duty is active worship.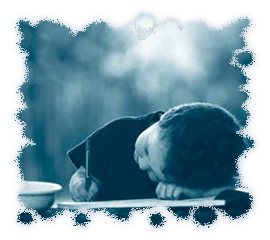 As for man he needs to learn everything when he comes into the world; he is ignorant and cannot even learn completely the conditions of life in twenty years. Indeed he needs to go on learning till the end of his life. Also he is sent to the world in a most weak and impotent form and can only rise to his feet in one or two years. Only in fifteen years can he distinguish between harm and benefit and with the help of mankind's experience attract things advantageous to him and avoid others that are harmful. This means that man's innate duty is to be perfected through learning and to proclaim his worship of God and servitude to Him through supplication. That is to say it is know the answers of the questions: "Through whose compassion is my life so wisely administered in this way? Through whose generosity am I so kindly raised? Through whose graciousness am I so delicately nurtured and ministered to?"It is to beseech and supplicate the Provider of Needs through the tongue of impotence and poverty; it is to seek from Him. It is to fly to the high station of worship and servitude to God on the wings of impotence and poverty.
This means that man came to this world to be perfected by means of knowledge and supplication. In regard to his nature and abilities everything is tied to knowledge. And the foundation source light and spirit of all true knowledge is knowledge of God and its essence and basis is belief in God.Furthermore since man is subject to endless tribulations and afflicted with innumerable enemies despite his boundless impotence and suffers from endless needs and has innumerable desires despite his boundless poverty after belief his fundamental innate duty is supplication. As for supplication it is the basis of worship of God and servitude to Him. In order to secure a desire or wish he cannot obtain a child will either cry or ask for it that is he will supplicate through the tongue of his impotence either actively or verbally and will be successful in securing it. In the same way man is like a delicate petted child in the world of all living creatures. He has to either weep at the Court of the Most Merciful and Compassionate One through his weakness and impotence or supplicate through his poverty and need so that the things he wants may be made subject to him or he may offer thanks for their being made so. Otherwise like a silly child who creates a fuss over a fly saying:"With my own strength I subjugate things it is not possible to subjugate and things a thousand times more powerful and I make them obey me through my own ideas and measures." he displays ingratitude for the bounties. And just as this is contrary to man's innate nature so too he makes himself deserving of severe punishment.